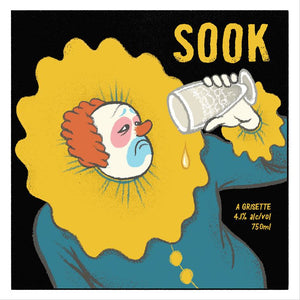 Stillwell Brewing Co.
Sook (750ml)
Regular price
$12.00
$0.00
Unit price
per
SOOK is a 4.1% Farmhouse-style grisette that aims for balance between fluffy pale barley & wheat malts, light floral noble hops & our house mixed fermentation character. Zesty, dry, enlivening, foam-zone.
Fun fact for fermentation fans: These days we usually bottle condition our beers with a popular wine yeast that allows for a quick and foolproof-ish re-fermentation in the package. With this batch of Sook though, we revisited our original method: leaving out the bottling yeast and instead allowing the primary mixed culture to continue its slow work naturally in the bottle. Extra time in the cellar pre-release, but worth it here!
---